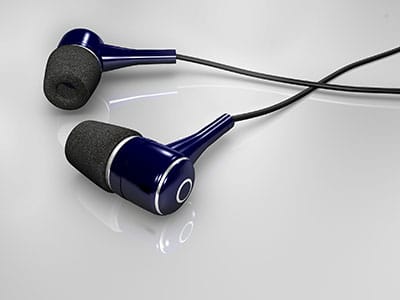 Headphones are increasingly common in our day-to-day lives. Ask any Houston audiologist and they will tell you about the dangers that go along with their usage. But before you unplug them all together, there are ways to use them safety.
Noise-Induced Hearing Loss
The use of personal music players with headphones has been linked with noise-induced hearing loss. This type of permanent hearing loss is caused by repeated exposure to loud noises or a single exposure to something incredibly loud (like an explosion).
So how do you prevent this type of hearing loss from occurring? First you need to understand which sounds are too loud. Anything over 85 dB (think heavy Houston traffic) can cause damage after eight hours. Sounds over 100 dB (motorcycle) can cause damage after 15 minutes and anything over 120 dB (jet engine taking off) can cause immediate damage.
How to Protect Yourself
A 2015 study found that nearly 50 percent of all 8- to 12-year-olds listen to music daily and nearly two out of three teenagers do. These personal music devices can get really loud – a 2011 study found that they can produce sounds as loud as 97 to 107 decibels.
The best way to prevent noise-induced hearing loss is to simply turn your music down.
Your Houston hearing specialist suggests implementing the 60/60 rule. This rule is simple enough – you should listen to music at 60 percent of the volume for 60 minutes a day. Researchers agree that this volume for this length of time will not cause any harm to your hearing.
Below is a list of additional suggestions to help you protect your children from noise-induced hearing loss:
Replace your child's typical in-ear, bud-style headphones with over-the-ear models.
Set a sound limit. Many new music players allow parents to set a listening limit that is password protected.
Purchase kid-safe headphones. These headphones are designed especially for children and have a lower-than-normal maximum volume level.
Contact your Houston audiologist to learn more tips and tricks to protect your children's ears this summer.
---
Related Hearing Loss Posts:
---
Our Houston Audiologist Office Location
Houston Office ⇦ click for map directions
16103 W Little York Rd, Suite F
Houston, TX 77084
(281) 855-8916