Fall means hunting season in Texas, but before you set out to bag that trophy, take heed: firearms can cause instantaneous, irreversible hearing loss if you don't take precautions. Arming yourself with hearing protection before taking up arms will help prevent hearing loss in Houston.
A Single Gunshot Can Do Irreparable Harm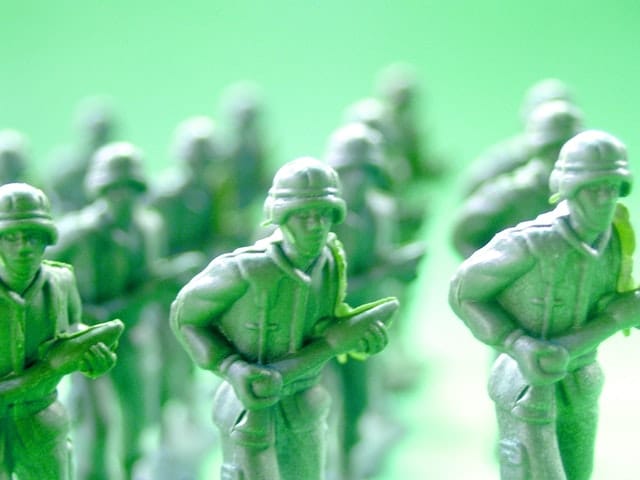 How quickly can loud sounds damage hearing?
The louder the sound, the less time you have before hearing damage occurs. At 85 dB (roughly equivalent to downtown Houston traffic), you have about eight hours of safe listening time. But at 100 dB, your safe exposure time drops to just 15 minutes.
How can you prevent firearm noise damage?
The average decibel level for firearms ranges between 140-165 dB—loud enough to cause instantaneous and permanent hearing loss. Hunters, law enforcement specialists, military personnel and anybody planning a trip to the shooting range must make sure to wear ear protection. There are two types that will help prevent hearing loss from firearms:
Wear earplugs designed for firearm use
Earplugs are placed directly into the ear canal, providing a tight seal and good protection from loud noise. They are lightweight and easy to carry around. While foam earplugs offer some protection, gun enthusiasts should invest in hunter's plugs; these contain acoustic filters that let you hear sounds clearly, and automatic noise suppression in the form of a tiny valve that closes when struck by a sound wave, protecting your ears from sudden, damaging noise.
Wear earmuffs designed for firearm use
Earmuffs are easy to put on and remove and cover the entire ear and come in electronic styles designed for hunters. These offer amplification and noise suppression features similar to shooter's earplugs, enabling you to hear approaching game and then protecting your ears automatically when you fire a round. Earmuffs can be bulky to carry around, so factor that in before heading out to the field.
Do you know what a noise reduction rating is?
Regardless of which option you choose, look closely at the product's Noise Reduction Rating (NPR); this tells you how much decibel reduction you can expect. The higher the number, the greater the noise reduction. You can expect an NPR between 15 and 33 decibels depending on the product you choose. For maximum protection, you could even double up, wearing earmuffs over a pair of earplugs.
Other tips to protect your hearing when using firearms include using a gun suppressor to reduce the volume of each shot (check to see if these are legal where you're using guns) and taking periodic breaks between rounds. This gives your ears a chance to rest and recover.
For more tips on protecting your hearing while hunting and participating in other outdoor activities, contact a Houston audiologist.
---
Related Hearing Loss Posts:
---
Our Houston Audiologist Office Location
Houston ⇦ click for map directions
16103 W Little York Rd, Suite F
Houston, TX 77084
(281) 855-8916