If you've ever had to take your child to a doctor in Houston to treat an ear infection, you are well aware of the pain and discomfort this common affliction brings.
It is the result of fluid buildup in the middle ear, typically diagnosed with a lighted instrument called an otoscope.
It turns out this go-to medical device fails to detect ear infections about half the time.
Drawbacks of the Otoscope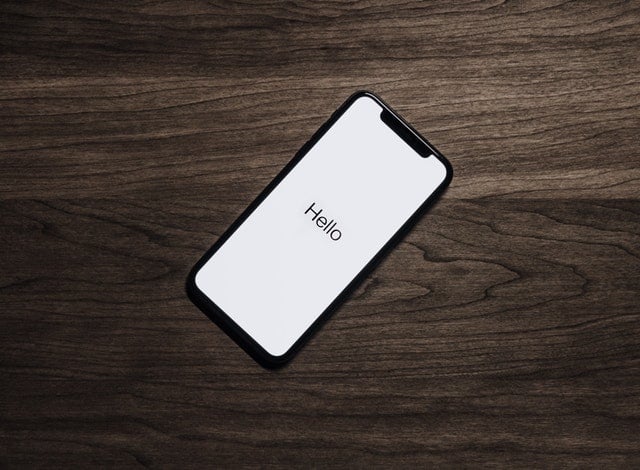 About two million kids are treated for ear infections in the U.S. every year by hearing specialists.
Children are more susceptible because their anatomy is still developing; a narrower Eustachian tube and smaller ear canals increase the risk of fluid buildup and infection.
A favorite tool of the audiologist, the otoscope is used by physicians worldwide to peek into the ears.
Its accuracy, however, isn't as great as you might think.
According to Justin Chan a University of Washington computer scientist, "an otoscope has a 51 percent chance – a coin flip – of telling you whether or not there's fluid in the in the child's ear."
A more accurate diagnosis usually requires advanced diagnostic tools used by an ear, nose and throat doctor.
Not all parents will make the effort to follow up with a specialist, however.
Smartphone App For Hearing Loss
Fortunately, a new smartphone app may one day eliminate the need.
Chan and his colleagues at UW examined whether a smartphone app might offer better detection than an otoscope.
The results, published in Science Translational Medicine, showed that the app was able to confirm the presence of fluid in the middle ear about 85 percent of the time.
This figure is far higher than the otoscope and pretty similar to the advanced tools an ENT specialist relies on to make a diagnosis.
How The Smartphone App Works
The app is simple to use for both parents and physicians; it requires nothing more than a small paper funnel (instructions for making this at home are included) and a child who will sit still for just a couple of seconds.
The funnel is inserted into the outer portion of the ear and will emit a chirping signal; a built-in machine learning algorithm is able to detect whether a sound is produced in response – a positive sign of an ear infection.
Chan likens it to tapping on a wine glass. "Depending on whether it's empty or not," he explains, "It's going to sound different."
It'll be a while before the smartphone app is available to the general public. The initial sample size of participants was small (98 patients total), so larger studies are needed before a release is scheduled.
But the early results are encouraging, and the app's potential could extend beyond merely confirming whether there is fluid buildup in the ear.
Results could be shared electronically with the child's pediatrician, who would then make a decision whether or not to send the child to a specialist.
Chan and his group are hoping the app will be ready in about a year. Once released, both Android and iPhone users will be able to download it.
For more information on treating ear infections or hearing loss or to schedule an appointment for your child, please call your Houston audiologist or ear, nose and throat doctor.
---
Related Hearing Loss Posts:
---
Our Houston Audiologist Office Location
Houston ⇦ click for map directions
16103 W Little York Rd, Suite F
Houston, TX 77084
(281) 855-8916