If you have hearing loss, what should you look for in a restaurant?
Hearing loss can complicate a number of seemingly simple activities, such as talking on the phone, attending a large event or even sitting in on a meeting at work. One of the most problematic activities is going out to dinner, as Houston area restaurants are full of hearing roadblocks. Instead of choosing to skip this social event to evade frustration – as avoiding things you once enjoyed can lead to isolation, depression and loneliness – follow the below tips to ensure your next dining experience is a success.
Research the Restaurant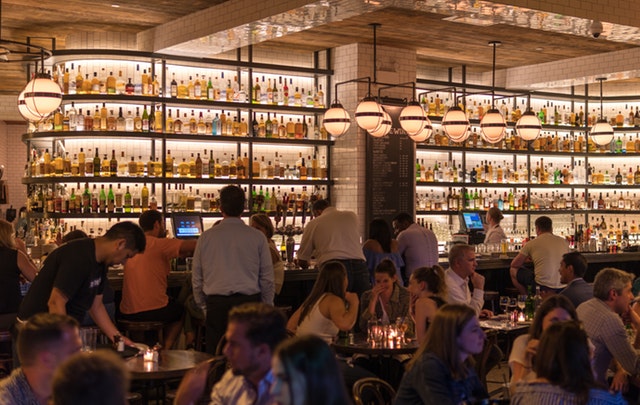 The ideal restaurant will be quiet with sound-absorbing decor. Online reviews and apps such as Soundprint and iHEARu, which provide crowdsourced information about decibel levels inside specific establishments, can help you find a suitable spot to dine.
While researching, making sure to look at the photographs of the décor. Classic restaurant décor featuring carpets, tablecloths and upholstered seating are best, as these materials help absorb sound.
Call Early
When calling to make your reservation, let the staff member know about your hearing loss and request a quiet table in the corner. If there are no corner tables available, opt for one against a wall. The wall provides a barrier between you and bothersome restaurant noises and helps limit distracting noises from behind.
Don't be afraid to reiterate your requests when the restaurant calls to confirm your reservation. When you arrive, let the hostess know about your accommodations as well. If the first table you are seated at is not sufficient, ask to be moved.
Avoid Busy Times
Even the quietest restaurants can be loud during their busy times. Avoid eating around peak mealtimes, instead opting for a late lunch or early dinner.
Manage the Seating Arrangement
Where you sit at the table matters. Position yourself toward the center of the group directly across from those who are most difficult to hear, such as women and children. Focus on the conversation happening around you rather than the ones on the other side of the table to avoid becoming frustrated.
Advocate for Yourself
Don't be afraid to ask the manager to turn the music down or move you to a quieter table. Request the specials in writing, rather than being presented verbally at the table.
Limit the Guest list
Limit the number of guests to four to six people. The smaller the group, the easier it is to hear the conversation.
Utilize Technology
Hearing aids with directional microphones and assistive listening devices can help you focus on the dinner conversation while blocking out unwanted background sounds. Remote microphones stream your conversation partner's voice directly to your hearing aid.
Schedule an appointment with a Hearing Systems' audiologist to create a plan to help you enjoy your next night out with loved ones.
Learn how to detect and prevent hearing loss: